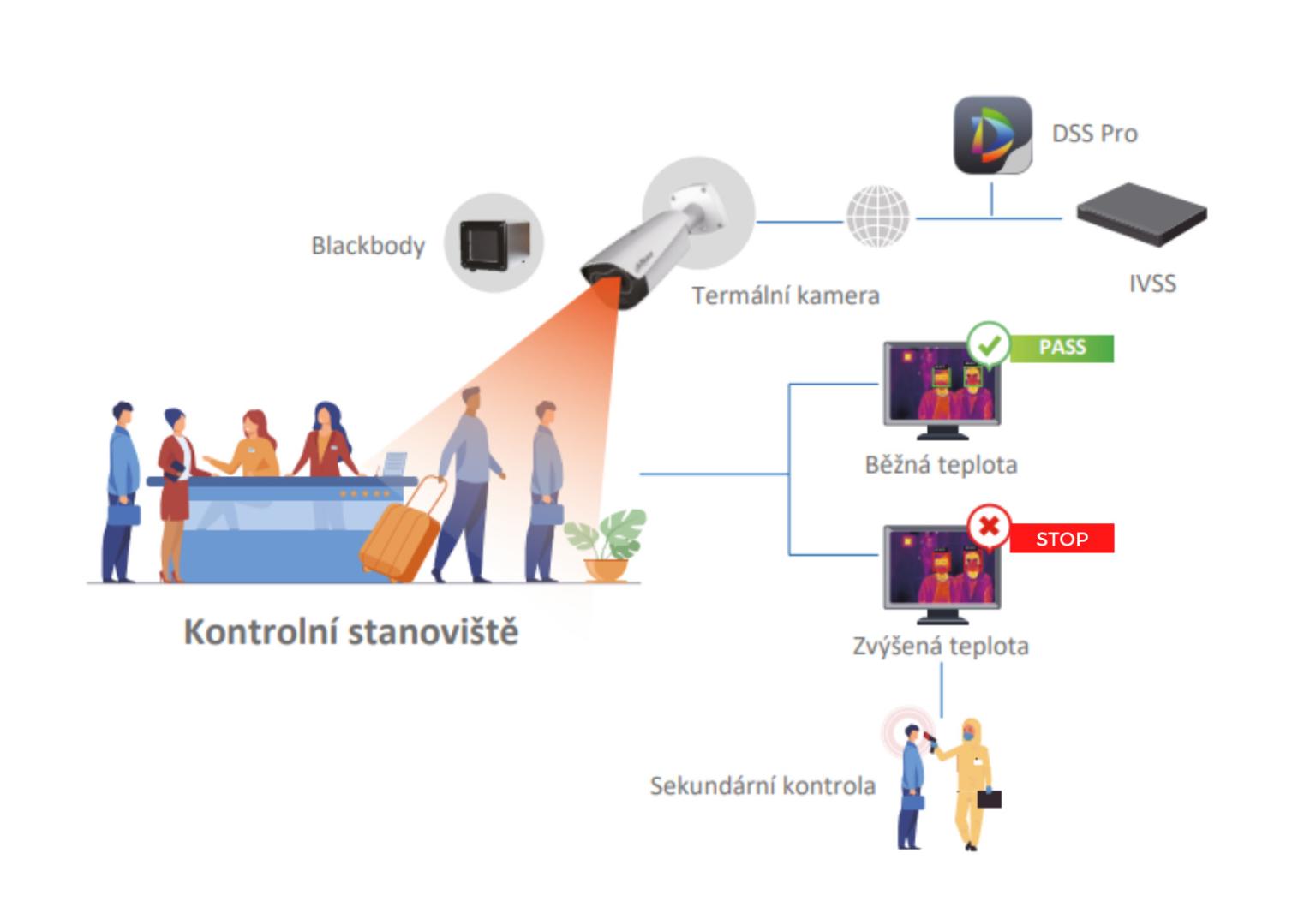 The current situation associated with COVID-19 places high demands on the protection of  public health. To eliminate the risk of infection, we introduce a reliable technology used in many buildings around the world and already proven in the Czech Republic in the Prague City Hall.
Main advantages and benefits of the solution
Facial recognition allows accurate monitoring of people, eliminating false reports such as hot drinks or mobile phones.

It allows to measure the temperature of people with a face protection such as a mask or a respirator.

The built-in AI algorithm can measure the temperature of multiple people simultaneously.

Contactless control without limiting the rapid passage of persons.

Visual and acoustic warnings about abnormalities.
Offered technology excels in top parameters and favourable price. Get to know a solution whose price starts at just CZK 15,000 per month.
For more information, please contact us at info@servodata.net or via the contact form.