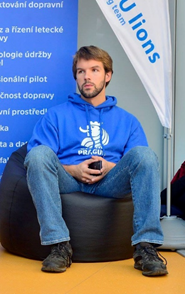 Ondra studied mechanical engineering at the Czech Technical University in Prague and has also devoted his career to design, construction and CNC production. Among other things, he designs and builds racing motorcycles for the team of the Faculty of Transport, CTU in Prague, CTU Lions, which successfully participates in international competitions.
His job in Servodata is the automatic creation of production documentation, specifically the creation of parametric 3D models, BIM components and production drawings using Autodesk Inventor, AutoCad and Revit. He participates in the long-term project Configurator for ACO Industries.
In his free time he is actively involved in volleyball, skiing, but also motorcycles, guitars and 3D printing.