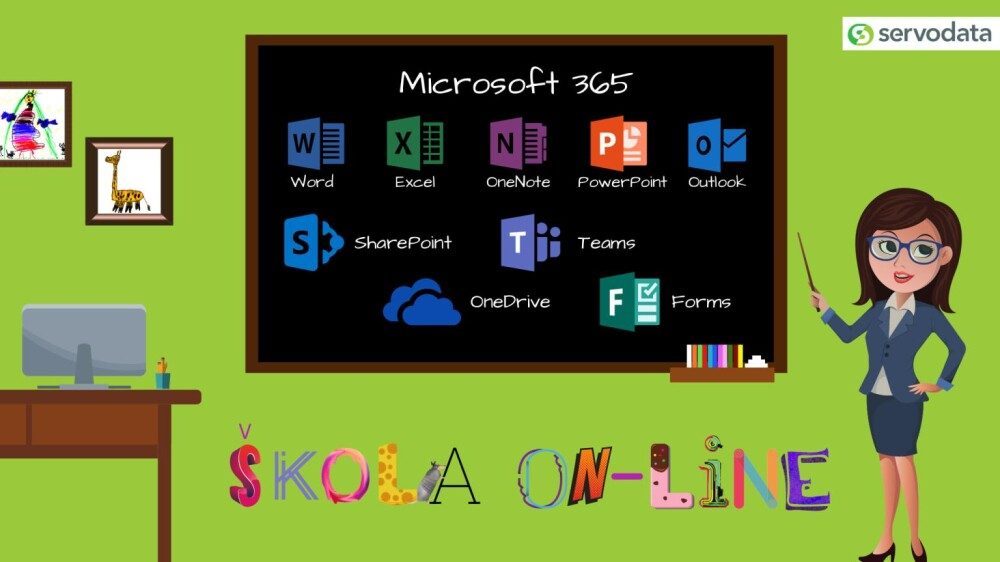 Take teaching quality to a new level with Servodata over Microsoft 365 solutions.
These days, remote access teaching is a daily reality. Microsoft 365 tools take teaching quality to the cutting edge. Schools can do many things in new, more efficient ways.
Servodata a.s. understands schools. We look after hundreds of them, so this environment is close to us. We know that the solution has to be functional and easy to operate. We emphasize a unified way of control for teachers and pupils. We provide a comprehensive and user-friendly, affordable and system-based online learning solution.
A time-proven form of online learning is the use of Microsoft Teams. It is available both as an application and through a web browser. Microsoft Teams provides the following key services: video call, phone call, screen sharing through white board tool, document sharing in one place, and more. The solution allows online testing of pupils with automatic test evaluation, which greatly reduces the time required for teachers.
It's simple and fast. Do not miss a live demonstration of how the whole solution works on an already created online school.
Register for one of the following dates:
We are looking forward to your participation.